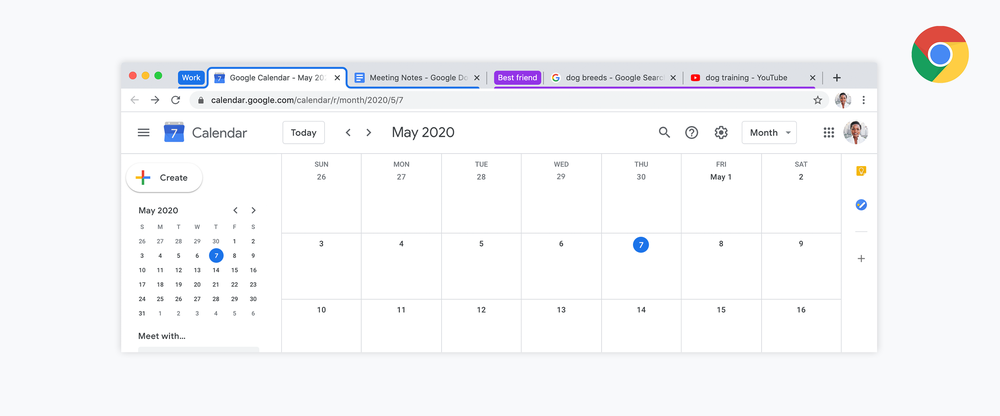 Google Chrome have been the most popular browser for years now, and they want to keep like this for longer. They have been implementing several updates and not for so long time (less than a year) they made the way of organize your tabs with tab groups in Chrome.
I can tell that this make a difference to not get lost while you have to be multitasking around, I always have been the minimalist type which just have a few tabs open at a time, I easily get lost and angry with so many tabs around and the computer memory going low.
This new way to organize your tabs in Chrome with tab groups is pretty simple, with a simple right click, you can group your tabs together and label them with a custom name and add color (which makes much easier to find), you can also move and reorder the tab groups on the tab strip, so you can put what is important first.
Tips & Tricks
Use emoji instead of text for the label of the tab group;
KABAN style, use tab groups to organize what is TODO, IN PROGRESS and DONE;
Separate your Personal stuff from your Professional stuff;
Do you know any other tip or trick for tab groups in Chrome?
Share with me in the comments!
Source: https://blog.google/products/chrome/manage-tabs-with-google-chrome/